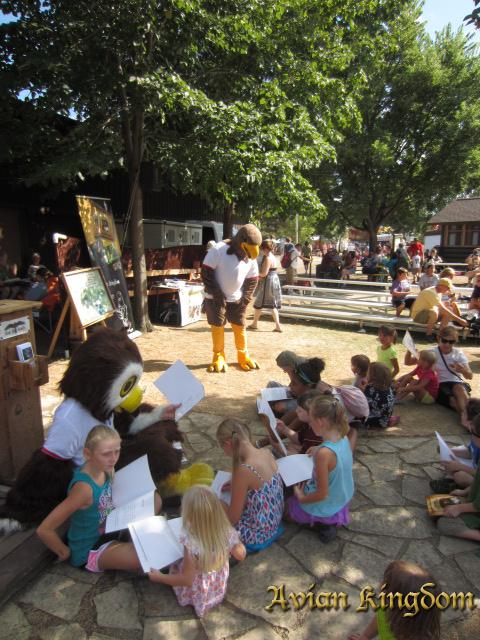 Captain Eagle and Dr. Hoots, heroes of the Avian Kingdom, had the great pleasure of joining John Karger and the Last Chance Forever team at the Minnesota State Fair last week.
Last Chance Forever took to the stage, offering families an up-close view and interaction with their amazing raptors! Before each show, the Avian Kingdom team presented readings of the first book of the six-part Bedtime Stories series.
A few lucky Twitter followers even won some free books!
The easiest way it of course location apps because he the simply and clear to all. Won't raise excess problems and questions. And you don't want to learn information not necessary to you.