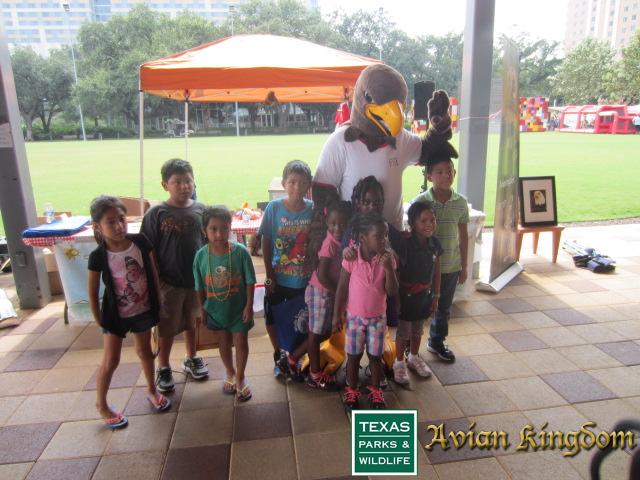 Join the Avian Kingdom heroes, Capt. Eagle and Dr. Hoots, for a fun time at Houston's Discovery Green! Texas Parks and Wildlife present wild family fun with fishing, paddling, activities, crafts and a live Birds of Prey demonstration by Last Chance Forever.
Come take pictures with the heroes and check out our Bedtime Stories!
Festivities are on Saturday, Sept. 14th, from 10 a.m. to 3 p.m. and is FREE!!
The easiest way it of course location apps because he the simply and clear to all. Won't raise excess problems and questions. And you don't want to learn information not necessary to you.