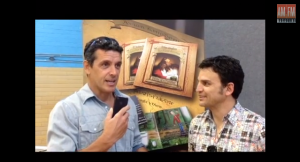 The Avian Kingdom proudly sponsored an event for the Boys & Girls Clubs of Austin, TX this week. With a number of crafts, learning activities, and a live reading, the Avian Kingdom was able to entertain over 150 children. Each child also received a copy of the Avian Kingdom Feathered Tales book: Birds of a Feather.
To see the AM FM Magazine interview with our Illustrator, Emilio Hernandez, just click here!
The easiest way it of course location apps because he the simply and clear to all. Won't raise excess problems and questions. And you don't want to learn information not necessary to you.