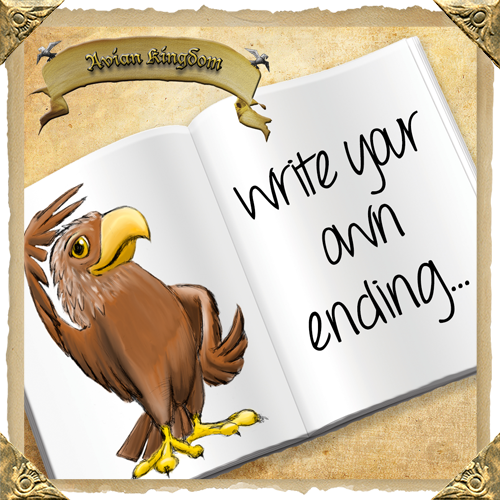 Oh no! Avian Kingdom's Pelican Sky is missing its final chapter. We invite your students to get creative and tell us how they would like the book to end by writing the final chapter! Send your entries in by the deadline and one of your students' stories could be published on our website for all to see!
The Avian Kingdom is proud to present it's very first writing contest! The contest is open to students, ages 5 – 13, from grades 1st to 6th. Six lucky students will be chosen as Grand Prize winners, and one student will be chosen to receive the Publishing Prize. All winning students will receive a Feathered Tales series collection and an award certificate. The Publishing Prize winner will also have the book, Pelican Sky, digitally published with their own ending.
All submissions must be in by April 13th to be eligible for contest
To request a free book, Avian Kingdom's Pelican Sky, and register for your class, please fill out this form: Writing Contest Registration
Books will take at least a week to be delivered through the mail. If you need your book immediately, you can download the ebook at these online stores:
Submit Your Student's/Child's Entry:If you are mailing your entry, please send the story and entry form to:
Avian Kingdom's Writing Contest
1302 Waugh Dr., Nest 747
Houston, TX 77019
If you are emailing your entry (either a scanned or typed copy), please send the story and entry form to:
WritingContest@AvianKingdom.com
The easiest way it of course location apps because he the simply and clear to all. Won't raise excess problems and questions. And you don't want to learn information not necessary to you.